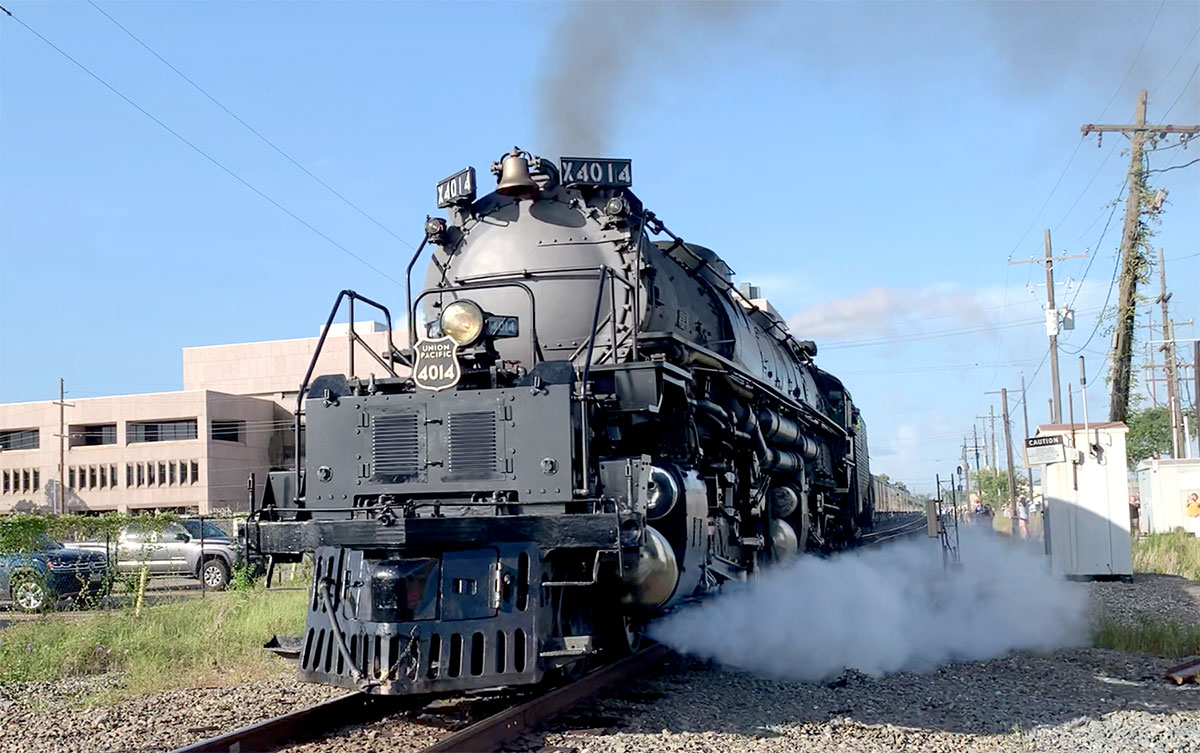 World's largest steam locomotive makes layover in Beaumont
Despite a downpour, hundreds of people gathered to catch a glimpse of Big Boy No. 4014, the world's largest operating steam train, as it settled for an overnight stop in Beaumont, Aug. 18.

The Union Pacific locomotive was designed in the late 1930s and its size enabled it to transport military equipment over the mountains in Colorado and Utah. Ed Dickens, senior manager of Union Pacific's heritage operations and a conductor on the train, said there are thousands of locomotives that traverse the country, but Big Boy stands out because of its size.
"It's probably on the order of 100 tons heavier than anything else out there," he said. "It's 610 tons, which means that it weighs as much as three of the conventional locomotives — just a just a behemoth machine."

Dickens said the steel train is two locomotives under one boiler. Train enthusiasts like to station themselves on curves to watch the unique way it takes the bend.

"It has a unique look to it — boiler is straight ahead but the front engine is curving this way or that way, almost like a big snake," Dickens said. "They just love it. When we are on tight curves, they'll be 50 to 100 people, all with their cameras set up taking pictures, because you just don't see that."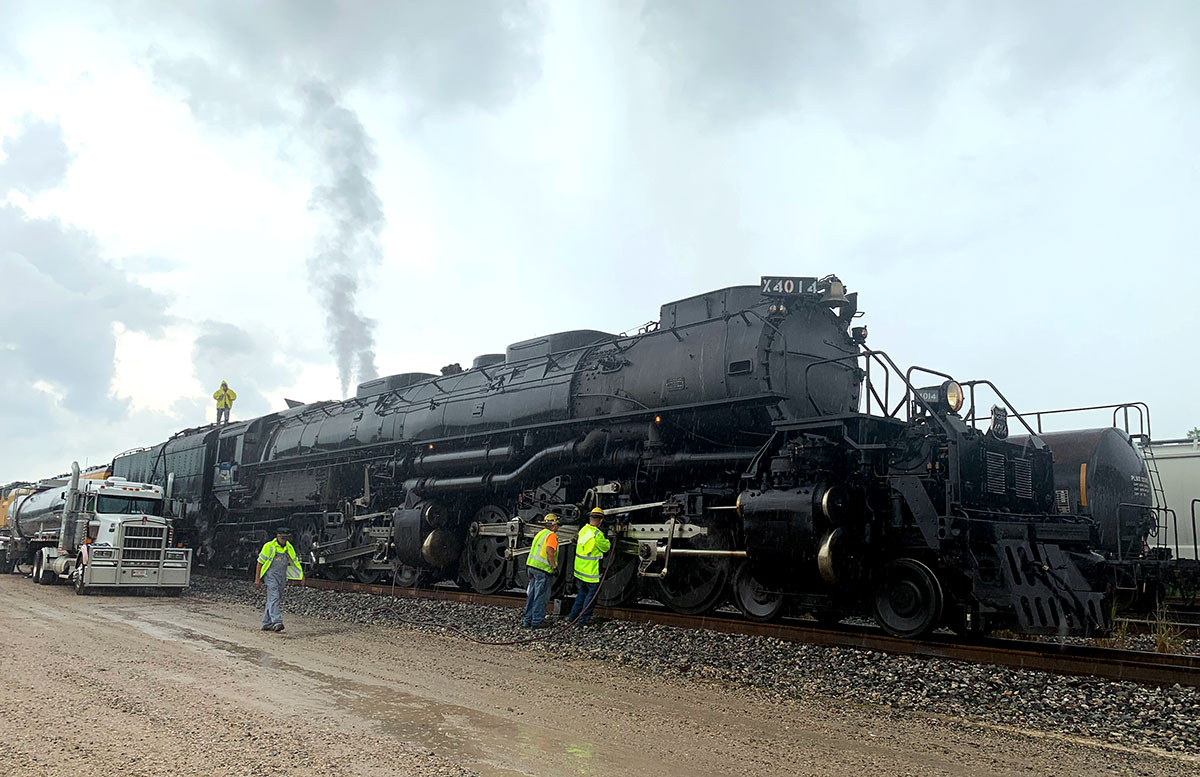 Dickens said running an engine that size takes special training, and there is a lot of nuance associated with Big Boy's size. Dickens has been an engineer for 33 years and said there's just no substitute for the experience that you have as a railroad operator.

"It's what we call good old-fashioned OJT — on-the-job training," he said. 

The rest of the 10-person crew are apprenticing and everyone pretty much does everything, Dickens said. 

One of the main challenges of working on Big Boy is that people can get lost, Dickens said.

"The people that are working around it, you can't see — there's a lot of places that you're blind when you're sitting in the cab," he said. "So, we have a very strict discipline system that we use to keep track of everybody."

Big Boy was renovated on May 4, 2019, and has put in almost 11,000 miles touring the country. What was once a state-of-the-art steam technology is certainly not state of the art today, Dickens said. 

"We lubricate it about every 50, 60, 80 miles, depending on how hot it is and how fast we're running," Dickens said. "And every night we have a good two-hours worth of work to fill up lubrication reservoirs, because it pumps lubrication to hundreds of points of lubrication all over the place."

The lubrication for the steam cylinders is a specialized oil which gives a steam engine a unique smell, Dickens said.

Driving a train that is 600 tons with 7,000 horsepower require patience, Dickens said, but Big Boy is a smooth ride. 

"When you're operating it, you're just exercising the ultimate patience," he said. "For as big and clunky looking as it is, It's not clunky. It's very delicate. We can move this smoother than you can move a modern train. So when we have this passenger train here, the passengers on the train don't even know we're moving. You start so smooth, and when we stopped, they didn't even realize we're stopped. It's such a smooth ride — you know, if you finesse it right."

The sun was shining when Big Boy continued its journey east Thursday morning, as it disappeared across the Neches River Railroad Bridge in a cloud of steam.

For more information, visit the Union Pacific heritage site.
By Andy Coughlan. This story first ran on the University Press website on Aug. 18.